Premises Liability
Premises liability claims refer to incidents in which a person is injured on the property of another person or entity. These cases are sometimes called slip, trip and fall accidents, as many involve injuries due to the victim falling or otherwise harming themselves as a result of a hazardous condition on the property. There are several other incidents that fall under the category of premises liability, such as negligent security, drowning or other swimming pool accidents, falling merchandise, fire, smoke or explosion injuries, or food poisoning or other unsanitary conditions that lead to health complications.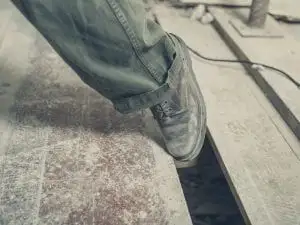 Property owners and managers have an obligation to provide and maintain safe premises, to provide adequate security on the premises, and to warn guests, whether they are visitors, tenants, or customers, of any dangerous property conditions. Premises liability claims can involve various property types including public, private or municipal properties, such as homes and driveways, sidewalks, parking lots, office buildings, hotels, elevators and escalators, construction sites, schools, restaurants, grocery and department stores, malls, churches, museums, theme parks and more.
The injured person may seek compensation for his or her medical bills, lost wages, pain and suffering, emotional distress and physical disabilities and disfigurement caused by the incident.
To consult with HURST BOLEKY LLC regarding a potential premises liability claim, please call 312-346-6800 or complete and submit the contact form. We urge you to contact an attorney as soon as possible, to ensure all of your rights are protected.